27 septembre 2014
---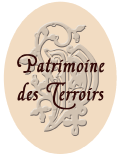 Patrimoine des Terroirs
Since 2006, depuis 2006

8 rue Valentine Besson - 25310 HERIMONCOURT
Warehouse's adress- plateforme logistique : 10 minutes de/from Beaune (21190 CORPEAU)
TEL : +33.3 81 91 84 30
EMAIL : patrimoinedesterroirs@laposte.net
BLOG : www.patrimoinevin.canalblog.com

Patrimoine des terroirs sur YOUTUBE / On YOUTUBE : https://www.youtube.com/channel/UCkoePQXWBlQs9oI1-SGzddA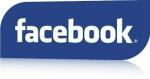 Patrimoine des terroirs sur FACEBOOK / On FACEBOOK
---
Un des plus anciens groupement de vignerons indépendants unissant des vignerons de toute la France. (depuis 2006 si ce n'est le premièr unifiant des vignerons familiaux de toute la France ) - EN DIRECT pour l'export, PRIX DIRECT DOMAINE, UNIQUEMENT pour les professionnels

PAS d'INTERMEDIAIRES : notre groupement ne joue pas le rôle d'intermédiaire, d'agences ou de négociants mais reste un facilitateur, un organisateur pour vos demandes d'échantillons, commandes, demandes d'infos… et vous permet de gagner du temps, d'avoir un interlocuteur unique, et fiable tout en connaissant chacun d'entre nous/ Panachage de vins entre tous les domaines de notre groupement à partir d'un point d'enlevement ou livraison

>>> JUILLET 2014 : Alors que différentes articles font état que la France recule sur le marché mondial du vin, notre groupement de vignerons est vraiment fier d'annoncer que ses ventes depuis 2014 notamment sont constamment en croissance ( +20% sur le 1er semestre 2014 )<<<
One of the oldest group of independent winegrowers uniting winemakers from all the main areas in France. (Since 2006) - DIRECT IMPORT - Only for professionnals

NO INTERMEDIATE : our group does not play the role of intermediary agencies or traders but is a facilitator, an organizer for your sample requests , orders, requests for information and allows you to save time, have a single contact , and reliable partner while knowing each of us.

>>> July 2014: While various articles report that France lost market shares on the world wine market, our group of winemakers is really proud to announce that its sales since 2014 in particular, are constantly growing ( +20% during the first semester of 2014 )<<<

NAVIGATION / NAVIGATION

Visitez notre blog et découvrez qui nous sommes et ce que nous faisons.... / Enjoy to visit our blog and discover us....

Brochure et liste des vins 2014 ( Professionels) - groupement de vignerons Patrimoine des terroirs :

ENGLISH BROCHURE + wine list 2014 ( Professionals) - Consortium of french winegrowers Patrimoine des terroirs:
Vin,vigneron, viticulteur, Alsace, Bourgogne, Bordeaux, Loire, Rhône, Champagne, Jura, Sud Ouest, Provence, panachage, livraison unique, plateforme, groupage, groupe de vignerons, groupement de vignerons, groupement de viticulteurs, groupe de viticulteurs, GIE, commandes panachées, commandes mixées, Grenache, Pinot Noir, Chardonnay, Sauvignon, Merlot, Chateauneuf du Pape, Côtes de Provence, Saint Emilion, Pomerol, Muscadet, Sancerre, Menetou Salon, Vin Jaune, Vin de Paille, Macvin, Côtes du Jura, Fronsac, Clisson, Anjou, Vouvray Bourgueil, Jurancon, Madiran, Côtes du Rhône, Chablis, Pouilly Fuissé, Saint Véran, Santenay, Gevrey Chambertin, Ladoix, Volnay, Aloxe Corton, Côte de Beaune, Côte de Nuits, Viré Clessé, Mâcon, Crémant, Saint Joseph, Condrieu,Beaujolais, Beaujolais Nouveau, Coteaux du Languedoc, Vin de Pays d'oc, Côtes du Roussillon, Muscat de Rivesaltes, Maury, Pic St Loup, Corbières, Maranges, Touraine, Pommard, Meursault, Rouge,Rosé, Blanc, vin de terroir, terroir, bio, biologique, biodynamie, agriculture, raisonnée, Guide Hachette, revue des vins de France, Wine Spectator, Wine Advocate, Decanter, Wine Enthusiast, Concours de Macon, Concours agricole de Paris, Tanzer, Jancis Robinson, Languedoc Roussillon, Calvados, Cidre, Tastevinage, Burgondia, Guide Gilbert et Gaillard, Dussert Gerber, Bettane et Desseauve, Féminalise, Revue des vins de France, fine french wine, hand-craft, producer, winegrower, winemaker, France, mixed pallet, warehouse, plateform, rare & fine wine, spirit, spiritueux, Armagnac, Cognac,boutique wines, restaurant, horeca, caviste, retailer, grossiste, bar à vin, importateur, ditributeur, ditributor, importer, Aoc, Aop, appellation, selection, wine merchants, independent vineyards, premium-quality, direct from the vineyard, French wine regions, grape varieties, Burgundy, Loire Valley,Rhone Valley, organic vineyard, leading supplier, weingut, winzer, weine, weinbau, weinherstellung, aufzucht, auszeichnungen, philosophie, millésime, vintage, 2009, 2005, 2010, Wine Tasting, Wine Dinners, Wine Events, French Winery, french paradox, Französisch Weine, Weine aus Frankreich, Weißwein, Rotwein, los vinos franceses, vinos franceses, el vino blanco, vino tinto, viñador, viticultor, bodega, fournisseur vins, supplier wines, gastronomie, gastronomy, oenotourisme, sauvignon, merlot, chardonnay, cabernet, malbec, syrah, grenache, cinsault, buy french wines, vins de France, Grands Crus Classés, vins d'exception, raisins, vendanges, grand choix de vins,small producers, hand-craft producers, family estate, family produceraccord mets et vins, achat vin, acheter vin, acheter champagne, achat champagne, buy champagne, terroir's wine, unusual wines that express the terroir the wines come from, talent and hard work of the winemakers, hotels, restaurants, independent retailers, on trade chains, high quality wines, well positioned to meet the demands of the most discerning buyer, burgundy, wine reviews, Franse wijnen, wijnen van Frankrijk, Vinos de Francia, vino francés, французские вина, Вина Франции, Vine fra Frankrig, franske vine.vins de propriétés, vins de proprietaires. group of french winemakers. group of french wine producers. French winegrowers association.French winegrowers club.Premium wines. Premieum fine french wines. Grands vins de Bourgogne. Grands vins de Bordeaux. Grands vins du Rhône. Grands vins de Loire.Top french wines, Exciting fin french, french wine club, french producers wine club, french winemakers club, Independent winemakers group, Groupe vigneron, groupe viticulteur, Gie vigneron, gie viticulteur, Wine spectator, wine entusiast, burghound, independent winegrowers group, independent french winegrowers consortium, groupe de vignerons, groupe de viticulteurs, groupe de producteurs.