08 octobre 2021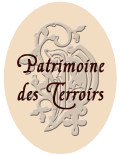 Patrimoine des Terroirs
Group of craft 30 winegrowers since 2006, groupe de 30 vignerons depuis 2006

Nous nous sommes regroupés dans l'idée de mutualiser, pour nos clients professionnels la partie commerciale et logistique. Vins de vignerons artisans. / We came together for our professionnal customers with the idea of mutualing the commercial and logistical part. Boutique wines from artisan winegrowers

Achat Vin & Champagne Direct Vigneron pour PRO / Buy Vin & Champagne Direct Producer for PROFESSIONALS
Tarif pro de vignerons en direct + panacher une commande + se faire livrer en une seule fois (Livraison J+2/J+4 dans toute la France par exempleà partir de 60 bouteilles ) ==> Tous les avantages de l'achat direct producteur, sans les inconvénients. / Professional price DIRECT WINEGROWER + possibility to mix an order + to collect an order in one place ==> All the advantages of the direct purchase to the producer, without the disadvantages.

VEUILLEZ NOTER notre NOUVEAU site Internet pour nous suivre:
ACCUEIL | Patrimoineterroirs
NOTRE HISTOIRE L'association Patrimoine des Terroirs a été fondée en 2006 et se spécialise dans les vins français et champagne avec le souhait de maintenir la relation directe entre le vigneron et les clients professionnels et offrir un maximum de services. Nous ne sommes pas des négociants, ni une cave coopérative.
Please note our new web site to follow us and discover us:
HOME PAGE | PatrimoineterroirsEN
OUR STORY Association Patrimoine des Terroirs is born in 2006 and it is dedicated to French wines and champagnes with the desire to maintain the direct relationship between the winemaker and professional customers, and offer a maximum of services.

Vin,vigneron, viticulteur, Alsace, Bourgogne, Bordeaux, Loire, Rhône, Champagne, Jura, Sud Ouest, Provence, panachage, livraison unique, plateforme, groupage, groupe de vignerons, groupement de vignerons, groupement de viticulteurs, groupe de viticulteurs, GIE, commandes panachées, commandes mixées, Grenache, Pinot Noir, Chardonnay, Sauvignon, Merlot, Chateauneuf du Pape, Côtes de Provence, Saint Emilion, Pomerol, Muscadet, Sancerre, Menetou Salon, Vin Jaune, Vin de Paille, Macvin, Côtes du Jura, Fronsac, Clisson, Anjou, Vouvray Bourgueil, Jurancon, Madiran, Côtes du Rhône, Chablis, Pouilly Fuissé, Saint Véran, Santenay, Gevrey Chambertin, Ladoix, Volnay, Aloxe Corton, Côte de Beaune, Côte de Nuits, Viré Clessé, Mâcon, Crémant, Saint Joseph, Condrieu,Beaujolais, Beaujolais Nouveau, Coteaux du Languedoc, Vin de Pays d'oc, Côtes du Roussillon, Muscat de Rivesaltes, Maury, Pic St Loup, Corbières, Maranges, Touraine, Pommard, Meursault, Rouge,Rosé, Blanc, vin de terroir, terroir, bio, biologique, biodynamie, agriculture, raisonnée, Guide Hachette, revue des vins de France, Wine Spectator, Wine Advocate, Decanter, Wine Enthusiast, Concours de Macon, Concours agricole de Paris, Tanzer, Jancis Robinson, Languedoc Roussillon, Calvados, Cidre, Tastevinage, Burgondia, Guide Gilbert et Gaillard, Dussert Gerber, Bettane et Desseauve, Féminalise, Revue des vins de France, fine french wine, hand-craft, producer, winegrower, winemaker, France, mixed pallet, warehouse, plateform, rare & fine wine, spirit, spiritueux, Armagnac, Cognac,boutique wines, restaurant, horeca, caviste, retailer, grossiste, bar à vin, importateur, ditributeur, ditributor, importer, Aoc, Aop, appellation, selection, wine merchants, independent vineyards, premium-quality, direct from the vineyard, French wine regions, grape varieties, Burgundy, Loire Valley,Rhone Valley, organic vineyard, leading supplier, weingut, winzer, weine, weinbau, weinherstellung, aufzucht, auszeichnungen, philosophie, millésime, vintage, 2009, 2005, 2010, Wine Tasting, Wine Dinners, Wine Events, French Winery, french paradox, Französisch Weine, Weine aus Frankreich, Weißwein, Rotwein, los vinos franceses, vinos franceses, el vino blanco, vino tinto, viñador, viticultor, bodega, fournisseur vins, supplier wines, gastronomie, gastronomy, oenotourisme, sauvignon, merlot, chardonnay, cabernet, malbec, syrah, grenache, cinsault, buy french wines, vins de France, Grands Crus Classés, vins d'exception, raisins, vendanges, grand choix de vins,small producers, hand-craft producers, family estate, family produceraccord mets et vins, achat vin, acheter vin, acheter champagne, achat champagne, buy champagne, terroir's wine, unusual wines that express the terroir the wines come from, talent and hard work of the winemakers, hotels, restaurants, independent retailers, on trade chains, high quality wines, well positioned to meet the demands of the most discerning buyer, burgundy, wine reviews, Franse wijnen, wijnen van Frankrijk, Vinos de Francia, vino francés, французские вина, Вина Франции, Vine fra Frankrig, franske vine.vins de propriétés, vins de proprietaires. group of french winemakers. group of french wine producers. French winegrowers association.French winegrowers club.Premium wines. Premieum fine french wines. Grands vins de Bourgogne. Grands vins de Bordeaux. Grands vins du Rhône. Grands vins de Loire.Top french wines, Exciting fin french, french wine club, french producers wine club, french winemakers club, Independent winemakers group, Groupe vigneron, groupe viticulteur, Gie vigneron, gie viticulteur, Wine spectator, wine entusiast, burghound, independent winegrowers group, independent french winegrowers consortium, groupe de vignerons, groupe de viticulteurs, groupe de producteurs, groupement de vignerons de bourgogne, groupement de vignerons de champagne, groupement de vignerons de loire, groupement de vignerons du sud ouest, groupement de vignerons du Rhone, groupement de vignerons de provence, groupement de vignerons du languedoc roussillon, groupement de vignerons d'alsace, association de vignerons de bourgogne, association de vignerons de champagne, association de vignerons de loire, association de vignerons du sud ouest, association de vignerons du Rhone, association de vignerons de provence, association de vignerons du languedoc roussillon, association de vignerons d'alsace, French Family vineyards, group of French Family producers, leaders in their respective wine regions, boutique wines, artisan winegrowers