Service de groupage, de panachage, expédition panachée depuis notre plateforme


Cavistes, bars a vins, restaurateurs, grossistes, ou encore importateurs, distributeurs à l'export, nous vous proposons de vous simplifier la gestion de vos commandes et réceptions de marchandises avec notre plateforme commune d'expédition ou de mise à disposition.
Notre volonté étant d'assurer réactivité, professionnalisme à nos clients, la préparation est gérée par la société BECKER.
Vous avez ainsi :

la possibilité de panacher vos commandes sur les 30 domaines (sur des quantités plus faibles qu'en faisant du départ domaine)

un interlocuteur unique pour vos commandes (ou autres demandes d'échantillons, de tarifs, de fiches techniques....)

une livraison groupée permettant des économies importantes sur le prix du transport

des prestataires de livraison rigoureusement sélectionnés quant à leur fiabilité, leur compétitivité

OU pour l'export, la mise à disposition de votre (vos) palette(s) panachée(s) avec un seul document douanier (DAE)


vous conservez aussi la relation directe avec chacun d'entre nous, vignerons et la possibilité de bénéficier de livraison depuis le domaine ou enlevement depuis le domaine

un lieu d'expédition commun situé au carrefour de grands axes routiers ( Idéalement situé au centre de l'Europe sur l'axe Paris/Lyon )
Nos vins sont stockés dans des batiments entièrement isolés, sécurisés,climatisés et séparés à l'aide de mur et de porte coupe-feu, sur une hauteur disponible de 9 mètres. Température constante, été comme hiver.
LES ATOUTS D'UNE PLATEFORME ( Chalon Sur SAone)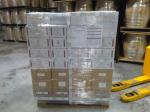 o Vous pouvez acheter de plus petites quantités par vin & vigneron
o Vous réduisez ainsi vos frais de stockage et maximisez votre rotation de vins
o Vous optimisez vos frais logistiques avec une seule livraison
o Vous réduisez l'impact au niveau de votre trésorerie (cash flow )
o Vous offrez à vos clients une gamme plus large afin de vous différencier de vos concurrents
o Vous gagnez du temps grâce à une livraison unique
Service of "groupage", mixed or variegated pallet(s) with a single point of collection from our platform

Wine shops, wine bars, restaurants, wholesalers or importers, distributors for export, we offer you to simplify the management of your orders and goods receipts with our common platform for your shipments.
Our desire is to ensure responsiveness, professionalism to our clients, preparation is managed by the company BECKER.

This gives you:

the ability

to mix several wines from

30

different producers for 11 areas

(with

lower amounts per winegrower compared to a shipment from each producer )

a single contact for

orders

(or

other requests for

samples, price, wine

sheets

....)

a mixed order with

significant savings on

the price of transport

the availability

of your

v

ariegated

pallet(

s) with a single

customs document

(EAD)

y

ou

also

keep

the direct relationship with

each of us

, and

the opportunity to benefit

of the

removal at each estate for order base on 300 btles per winegrowers minimum

a common

plateform-warehouse is

at the crossroads of

major highways

(

Ideally located in the

center of Europe

on the direction Paris

/ Lyon

)

Our wines

are stored in

fully insulated

buildings

, secured,

air-conditioned and

separated with

wall and

door against fire with an

height

of 9 meters

available

.

Constant temperature in

summer and winter.
THE BENEFITS OF A PLATFORM ( warehouse - Chalon Sur Saon)
o You can buy smaller quantities per estate & per wine
o You reduce your storage costs and maximize the rotation of wines
o You can optimize your logistics costs with a single delivery
o You reduce the impact on your cash flow
o You can offer to your customers a wider range and you give a differenciation from your competitors
o You save time with a single delivery